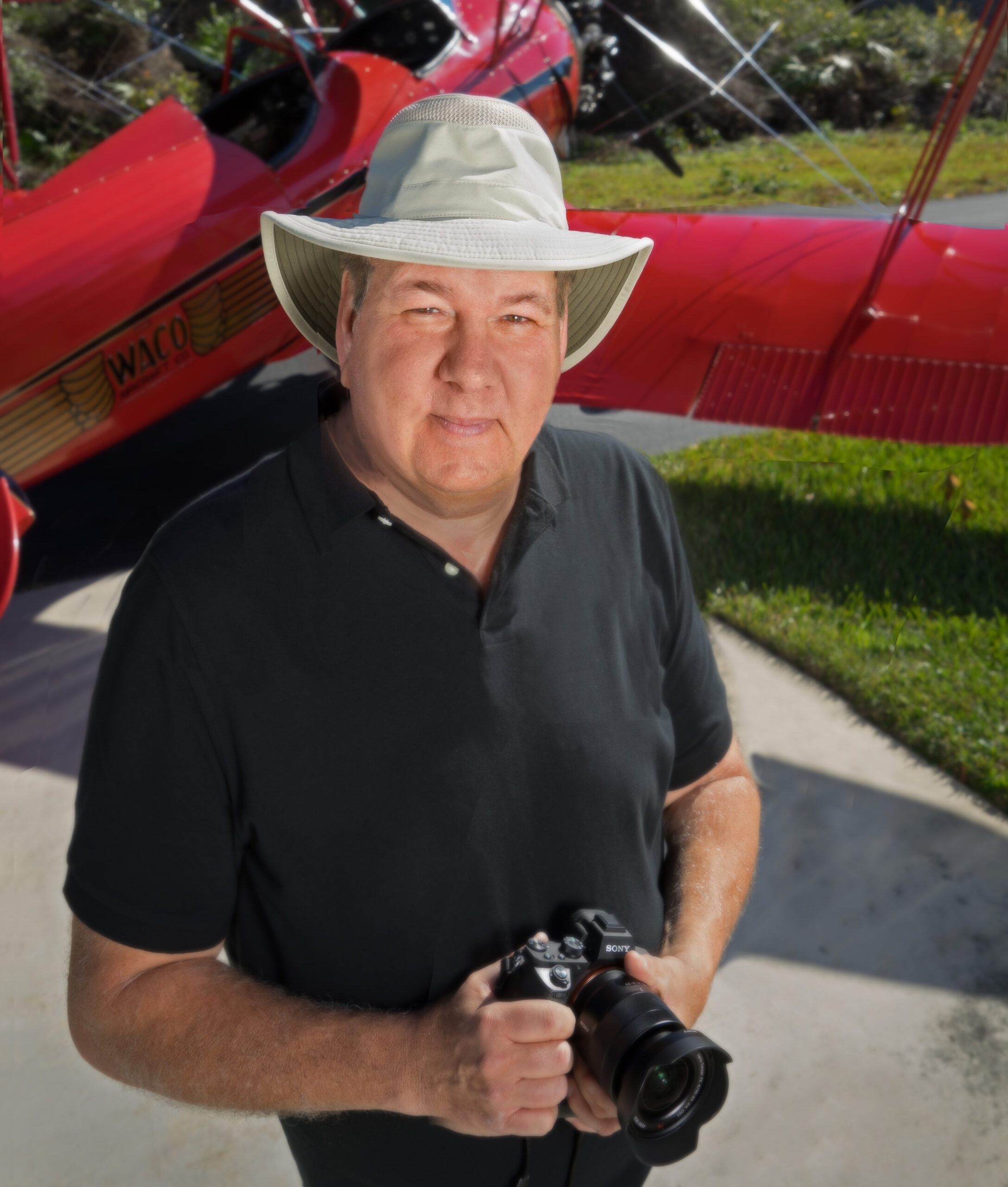 Dennis Biela, Photographer
Hi and thank you for visiting me and dbiela.com. In the beginning I wanted to draw but even stick people were tough. I found I could pick up a camera and make a pretty good image and thus my journey into photography began.

I feel privileged to work in photography. From engagements with the USAF Thunderbirds Flight Demonstration Team, the Smithsonian's National Air & Space Museum in Washington DC, The Navy's Blue Angels and NASA's Space Shuttle program. I enjoy capturing both the crafts and the astronauts or personnel that made it all possible.

When not in the air I also do work in the automotive industry for BMW of North America and Mercedes Benz. It's been a dream to take photos of vehicles such as the Batmobile, President Kennedy's limousine, rare Ferrari's, Bugatti's and Porsche's.

What keeps photography fresh for me is a passion to learn and try new things. I continue to research gear and trends. I love to experiment and practice. About once a week I set out with camera in hand with nothing in mind except to create some great photos. In addition to teaching photography classes, I continue to attend workshops and photo events. I'm ever looking for new techniques to freshly capture the world in which we live.
Favorite Early Shot
How I Started In Aviation
Early Inspiration
My First Camera
One of my favorite early photo is a snow scene at night. It was so quiet as I shot away. I could see what the photo should look like before I ever pressed the shutter.

Some of my favorite engagements have shooting aircrafts that made history. Highlights have been the Spirit of St. Louis, the Wright Flyer, Spaceship One and the first plane to break the sound barrier the Bell X-1.
My second love is flying. As a teenager I had my pilots license and would bring my camera. One afternoon at a flying event a man needed photos taken of his new plane. The next thing I knew I was up in the air in the back seat of a Breezy. A plane with no body, just a frame with a wing and an engine in the back. What a thrill to photograph the original Breezy while flying alongside.
Eddy Adams photography was an inspiration. As a Pulitzer Prize-winning American photographer he challenged me to think about photography as a medium to change how people see the world.
I bought my first camera at 14. It was after more than a few years using a hand me down, fixed lens camera from my uncle. My first camera was a Leica M4 and 50mm f1.4 lens. I'd looked at Nikon and Canon's but my dad was a big supporter and lent extra funds to my little bit of savings. Course I got to work off the camera funding doing odd jobs at his accounting firm.